Core Manufacturing at Warner Brothers Foundry Company
Core making is the process of creating inserts that fit inside the casting mold, and it's one of the most critical components of the sand casting process. These cores are essential for forming parts with complex geometries because they direct the flow of the molten metal. Shapes can include internal cavities, recesses, projections and other features not achievable by a typical casting pattern.
At Warner Brothers Foundry, we boast an NBBI-1 No-Bake Core System from Tinker Omega SINTO, one of the industry's most flexible, low-volume systems. The NBBI-1 enables us to create precise molds that produce exceptional surface finishes for castings with various sizes, shapes and weights.
How Does Core Making Work?
Although operations can produce cores from various methods, we use a blowing process that injects sand into a core box. The no-bake designation refers to a technique that requires no heat to activate the sand and other materials as they harden to create the core. Warner Brother Foundry uses resin sand to manufacture the cores to ensure they can stand up to the high temperatures of the casting process.
The NBBI-1 utilizes a blow cycle with a tube attached to an existing sand mixer. The system's blow head lowers and seals the tube to the core box's blow plate. Compressed air blows the sand into the core box, and the system automatically vents and raises the head after the programmed blow time. At the end of the cycle, the operator clears any excess sand from the tube and removes the core box from the machine.
The NBBI-1's 48- by 48-inch platform accommodates large horizontally or vertically split core boxes, while the open design optimizes core box loading and unloading. The multiaxis blow head allows flexible positioning and placement of additional boxes for sequential blowing.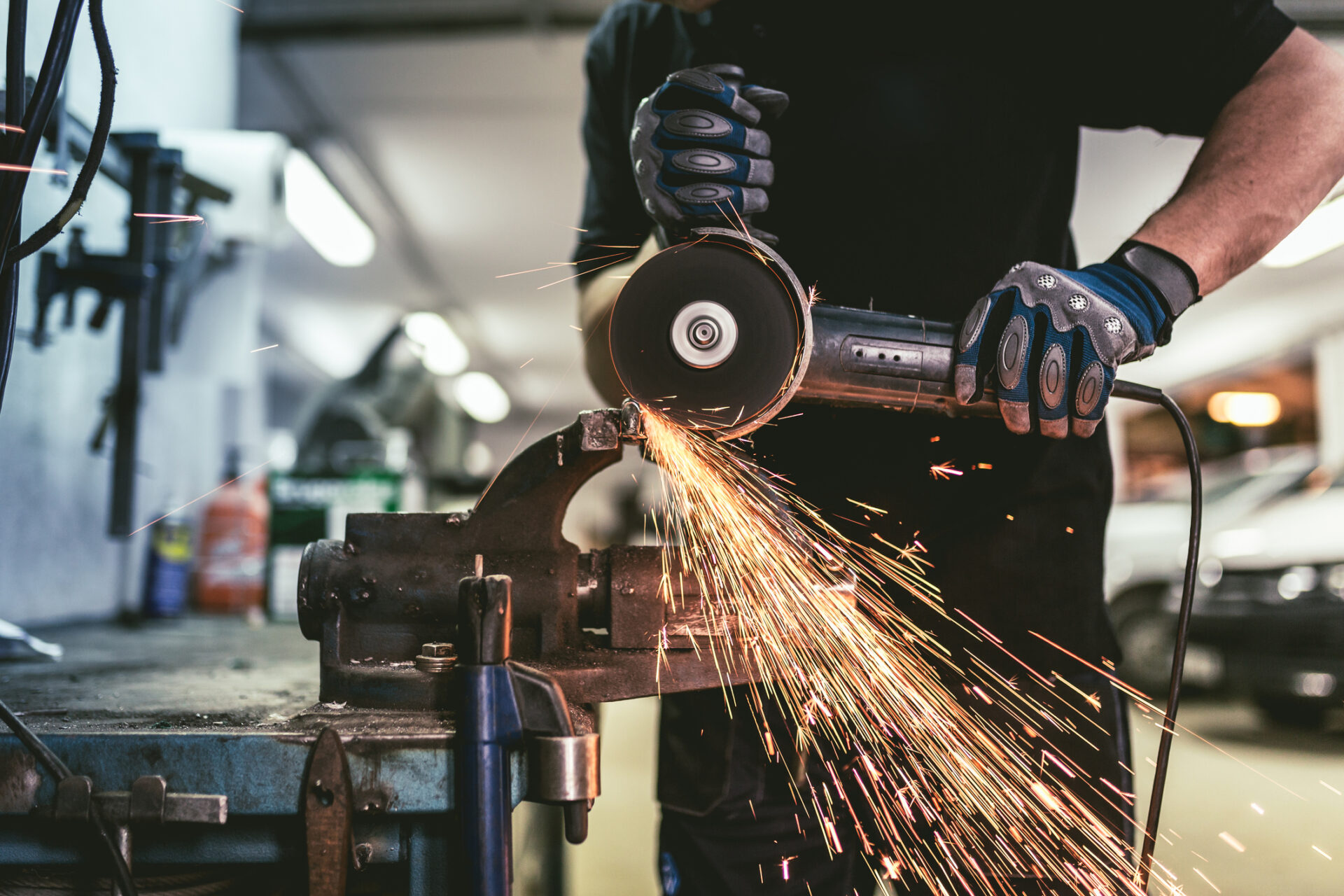 Industry Uses and Applications
Warner Brothers Foundry specializes in core manufacturing techniques critical for various applications across a comprehensive industry range. Our cores help mold complex components with high dimensional accuracy and superior structural stability. Because of these capabilities, we can manufacture high-quality sand-casted parts for many applications, from automaking and aerospace manufacturing to machine-shop tooling and the marine industry. The following represent just a few of the products we can create:
Engine manifolds
Cable drums
Bushings
Gearboxes
Tool frames
Flywheel housings
Air inlets
Pump casings
Compressor cylinders
Wheel hubs
Core Manufacturing Services for Businesses in Michigan
Since 1955, Warner Brothers Foundry has earned a reputation as the top casting company in Michigan and the surrounding areas. We have decades of experience using no-bake core-making processes to meet client needs across an extensive application range. We take pride in using the latest technology to offer our clients the most advanced manufacturing capabilities.
Our engineers and project managers continuously explore industry trends to identify the most efficient and highest-quality tools and materials. Tinker Omega SINTO's NBBI-1 is just one of our many superior equipment solutions.
Contact Us Today to Learn More
If you want to discover more about how our core-making capabilities can benefit your business, the professionals at Warner Brothers Foundry are here to serve. We can help analyze your requirements to choose the most practical and cost-efficient materials and processes to fabricate high-quality components. Contact us online or call 586-773-0858 today with questions or to request additional information.