Newspaper from The Port Huron Times Herald dated Sunday, February 20, 1938.
Captain William E. Warner, pictured right.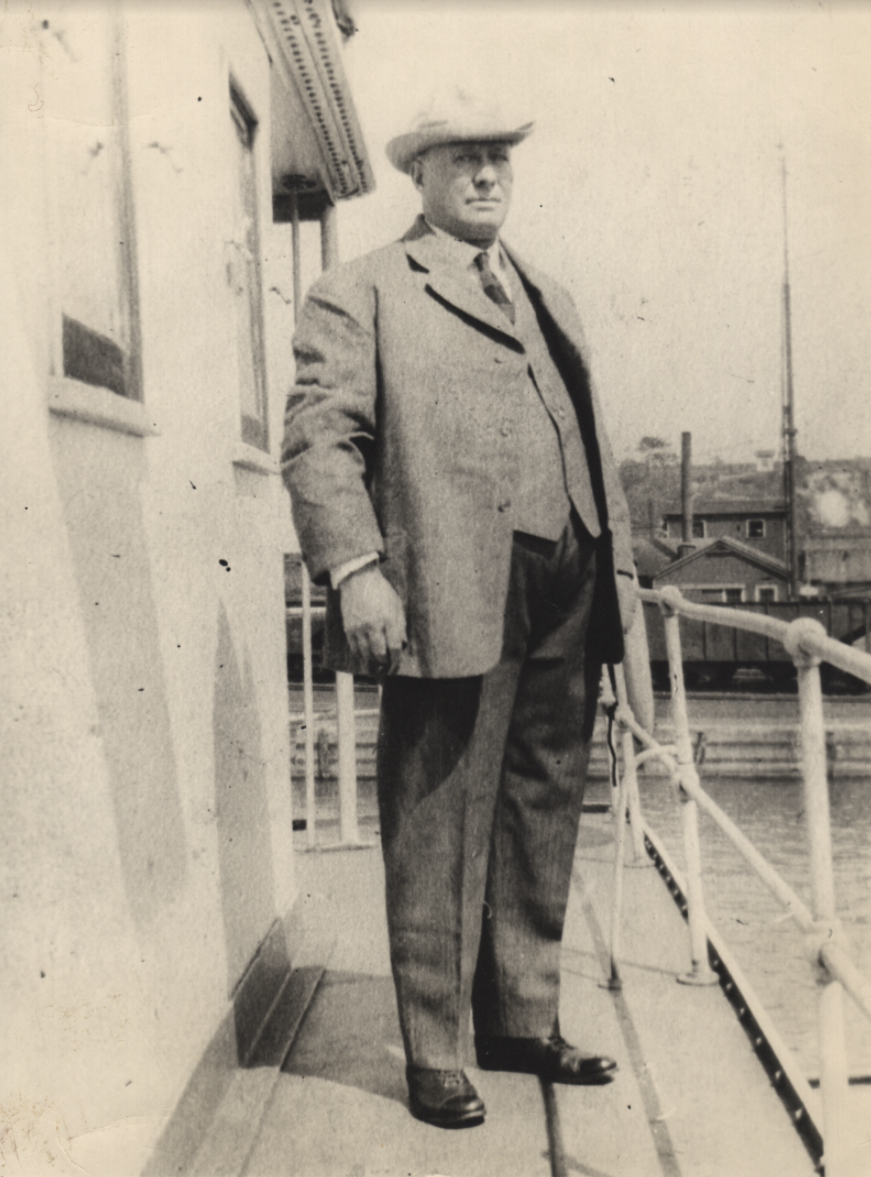 W.E. Warner & Sons, a building supply firm was established in 1911 by Captain William E. Warner, in order to keep his 5 sons on land.  His sons were Ralph C Warner, Charles H.E. Warner, Vernon E Warner, Norman E Warner and Wilbert A Warner.   In 1923 the foundry was added, to supply marine hardware to boat manufacturers, mainly Chris Craft boats.  In 1946, the business was incorporated under the name of Algonac Foundry Company.  The business later moved to a new larger building on Stone Road in Algonac.
Norman E Warner (Left) and Vernon E Warner (Right)
Lyle A Warner, son of Norman E Warner, decided to start a new foundry named Acro Cast, Inc. in 1955 that served beyond the marine industry. Acro Cast, Inc. later then changed it's name in 1961 to Warner Bros. Foundry Company. The foundry then moved to its current building in the 1960's located at 29955 Groesbeck Hwy in Roseville, MI.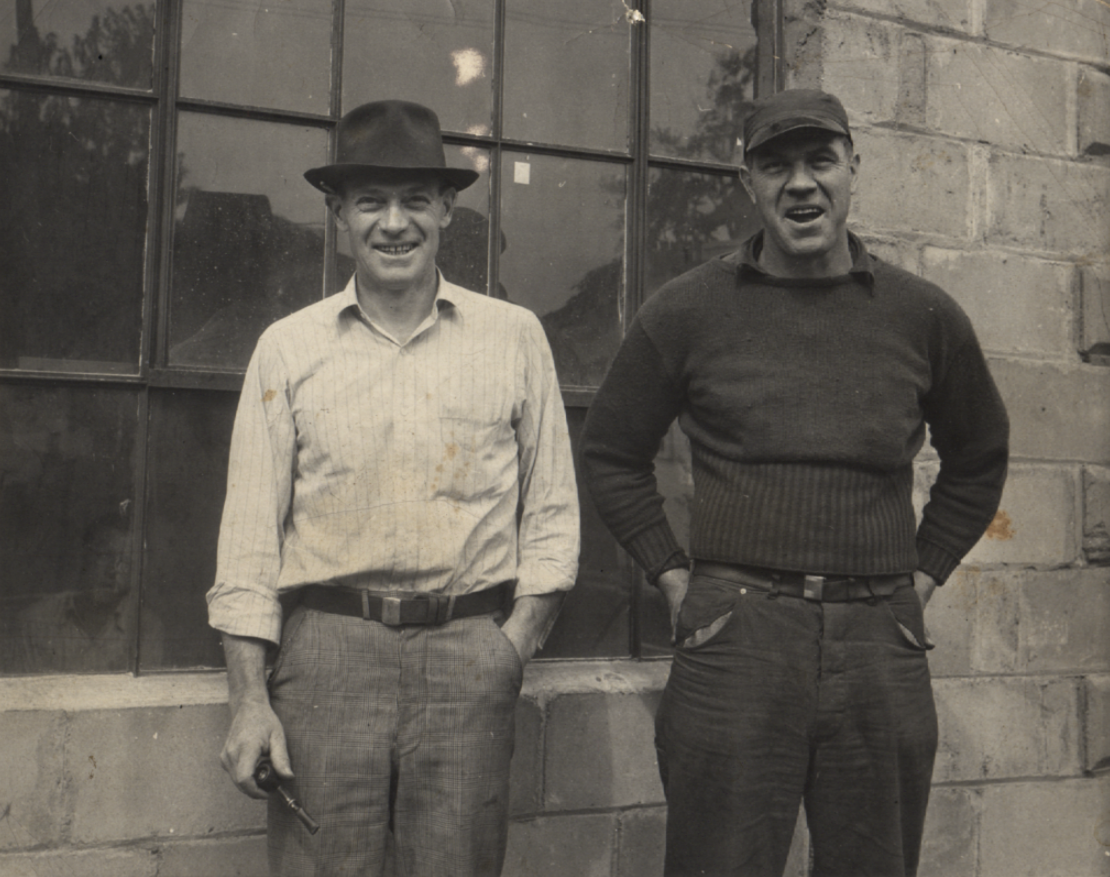 The business was primarily using green sand molding. It later switched to a revolutionary new process, at the time, called air-set. Warner Bros. Foundry Company was the first company in the state to use and master this new process in 1974. The successful business needed to grow and was expanded, adding 3,000 sq ft to its current building in the 1980's.
The foundry still remains in the Warner family to this day. The beloved founder Lyle A. Warner passed away in 2014. He made sure to pass on the years of wisdom to his son Lonn C Warner who runs the business now with his son Derek L Warner. The legacy of the Warner family is made of strong people. We strive to meet the expectations of Capt William E Warner, that the Warner family is made out of Iron.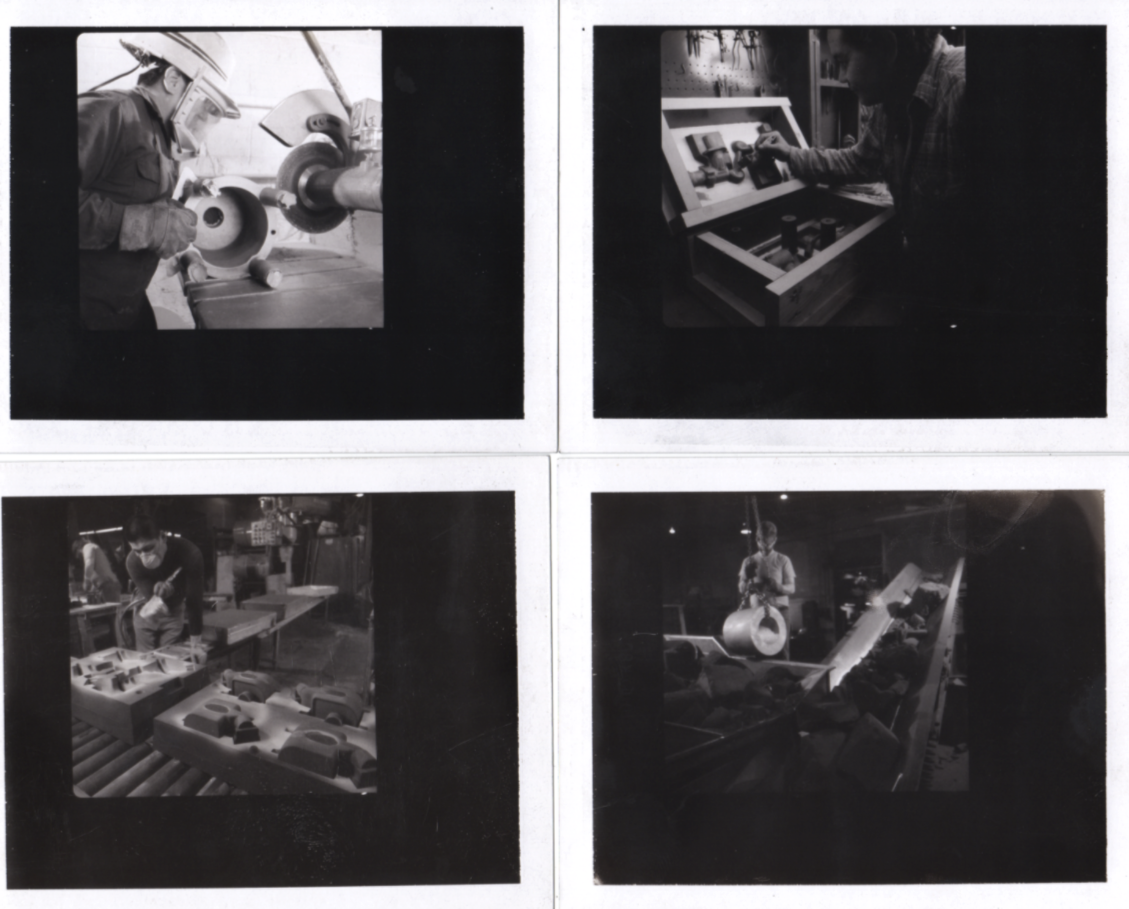 Get Started Today
If you're interested in a custom solution, get in touch with us today for a quote!